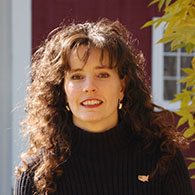 Laura Gandia
President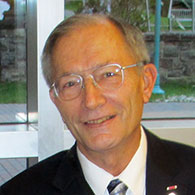 Andrew J Breuder
Vice President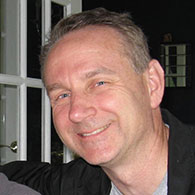 Kevin Cronin
Treasurer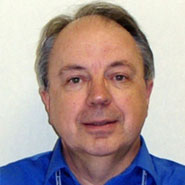 Dennis Pedley
Secretary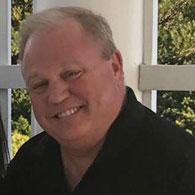 John Farrell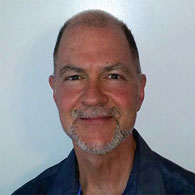 Paul Swope
Advisor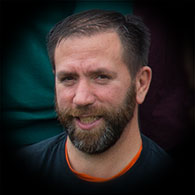 Al Lemieux
Web Developer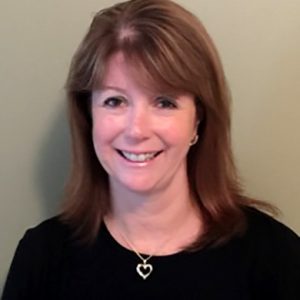 Kelly McIntire
Communications Support
Elizabeth Breuder
Founding Member
For 26 years, Elizabeth Breuder has been engaged in Pro-Life ministry. It began after a crisis pregnancy with her youngest child, whom others urged to abort. The baby was born on the Feast of Our Lady of Guadalupe, Protectress of the Unborn. Mrs. Breuder has since dedicated all her activism to the Blessed Mother under this title.
For the past 20 years, Mrs. Breuder has served New Hampshire Right to Life (NHRTL) in capacity of Vice President, board member and banquet chair. She founded and chair's New Hampshire's Prayers for Life, has served on the board of Birthright and is a former member of both New York's and Arkansas Right to Life.
Mrs Breuder also co-founded United People for Public Schools to establish Abstinence Only Education as an alternative to Planned Parenthood's Anti-life.
Mrs. Breuder has been blessed with: her wonderful husband, Andrew, for 48 years, 9 children and 16 grandchildren. Born of Italian lineage, she is passionate about her Catholic Faith, Family and Fashion. She received her B.A. in French and minor in Secondary Education from Emmanuel College. Travel in the Air Force enabled her to do occasional free-lance modeling and substitute teaching while being a stay-at home mom, enjoying the best of both worlds.
Andrew Breuder
Dr. Breuder is a retired US Air Force Chief Flight Surgeon and former Chief of Staff of the VA Medical Center in Manchester, NH. Dr. Breuder received his MD from Boston University School of Medicine, an MPH from Harvard School of Public Health, an MS in Astronautics from the Air Force Institute of Technology, and a BS in Aerospace Engineering from Boston University. He is Board Certified in Aerospace Medicine and Medical Management and is designated as a Certified Physician Executive. He is also a Certified Medical Review Officer for workplace drug testing. He is a Fellow of the American College of Preventive Medicine and the Aerospace Medical Association, and is a member of the Society of USAF Flight Surgeons, the American Medical Association, the Civil Aerospace Medical Association, the Association of Military Surgeons of the US, and Senior Member of the American Institute of Aeronautics and Astronautics. Dr. Breuder currently teaches part time at Daniel Webster College/Southern NH University. He has been married to the former Elizabeth Frisoli for over 48 years, and they have nine grown children. The Breuders are parishioners of St. Raphael's Church in Manchester, NH.
Maria Szemplinski
Founding Member
Maria is married to her husband Jack and is the mother of two lovely children. She has a degree in biological science and worked for the pharmaceutical industry for 20 years as a pharmaceutical representative. She also worked in clinical research as a clinical science liaison for an Italian pharmaceutical company specializing in Endocrine Hormones and Infertility. This was the first time that Maria learned that approximately 10-15% of couples suffer from infertility due to environmental and lifestyle changes in our culture. She was a witness to the first baby created in a petri dish at the first IVF clinic in Boston.
In 2011, by God's infinite grace and mercy, Maria decided to help undo some of the damage of her professional work by starting the Gianna Family Care Center, a nonprofit organization. This organization was created to promote Creighton FertilityCare and the new science of NaproTechonology, a natural method of achieving or avoiding pregnancy. NaProTechnology also helps monitor a woman's health while teaching the gift of being a virtuous woman and mother. This new science offers the best treatment for infertility and is the best natural alternative to IVF (In Vitro Fertilization) while protecting the dignity of human life from the moment of fertilization.
When Maria was approached by Monica with the idea of starting a home for pregnant women, she knew that this was God's answer to her prayers. Maria is excited and thankful for the everyday miracles with which God is already blessing St. Gianna's Place.
Elizabeth Neville
Founding Member
Liz is a proud founding member of St. Gianna's Place. Her dream of opening a home for pregnant women in crisis has become a reality after many years. Because she has run St. Gianna's Closet for 14 years- a ministry which provides free clothing to families in need- she has often seen the many problems these women face who often lack the support of loved ones. She hopes through St. Gianna's Place that women who have courageously chosen life for their babies will find the love and compassion as well as material necessities to live meaningful, joyful lives.
Liz has been married to her wonderful husband, Bill for 26 years and has 6 children; the youngest two gifted through adoption. She is a practicing speech-language pathologist in private practice. She enjoys ministering in her parish- St. Thomas Aquinas in Derry- as lector and RCIA instructor and hanging around the dinner table with her family.
Dennis Pedley
Dennis is a graduate of Alfred University with a bachelor's degree in engineering and an MBA from Syracuse University. He has spent over 40 years in industry as a Project and Logistics Manager. Dennis and his wife Barbara have lived in NH for 27 years and have two adult sons. Dennis has been very active in St. Mark the Evangelist parish in Eucharistic Ministry, Eucharistic Adoration and the Knights of Columbus. He also completed the three-year program "Called to Servant Leadership" from the Diocese. Dennis volunteers at the Manchester VA Medical Center to assist with the Sunday Masses. He is looking forward to serving on the Board of St. Gianna's Place that offers assistance to women and their new-born children.
Monica Rahilly
Founding Member
Monica lived most of her life in New York then moved to NH twenty years ago after marrying her husband, Ken. The Rahilly Clan has been blessed with five incredible children- four biological and one born into their hearts through the gift of adoption. Before marrying she was a struggling, single mom with a young son working to make ends meet. She hates to think what could have happened to her and her son if she didn't have deep faith in God and the support of her mother and sisters. Monica and her family are parishioners of Ste. Marie's Parish and are passionate about their RC faith.
Monica graduated from SUNY in 1979 with a degree in Nursing and has been privileged to serve a diverse patient population. She particularly loved working at NYU and Bellevue doing research with HIV patients, homecare at CMC of NYC & surgical nutrition research with veterans. She has been abundantly blessed to have her dream job as a stay at home mom.
For the past eight years she has been graced to serve as the New England "Servant of Hope" for Comunita Cenacolo, an international Catholic community ministering to those in the throes of addiction. Last Spring, she received a telephone call about a young woman who had lost custody of three of her children due to a heroin addiction and prostitution. She just gave birth to another baby and was afraid she was going to lose custody of this child and she desperately needed help. It is because of this young woman's cry for help that the Holy Spirit placed on Monica's heart the need to open a house for women in crisis.
Paul Swope
Advisor to the Board
While graduating with degrees from The University of Pennsylvania and Harvard University, Mr. Swope chose to pursue his real passion: the pro-life cause. He served as Executive Director of Massachusetts Citizens For Life, and then Director of International Expansion for The Caring Foundation, a group that aired pro-life, pro-woman television ads. Writing a landmark article in First Things magazine entitled Abortion: A Failure to Communicate,
(https://www.firstthings.com/article/1998/04/004-abortion-a-failure-to-communicate) he was invited to give talks on the topic in Canada, Ireland, Italy, Germany, Austria, Kenya, Australia, and throughout the United States.
Following his pro-life work, Mr. Swope has been an active entrepreneur, founding a fundraising company in 1995, a real estate management company in 1996, a website business in 2000, and a retail business in 2001.
Mr. Swope resides in Derry, New Hampshire and is the father of nine children.
John Farell
John grew up in the New York metro area in a Family of NYPD & NYFD Irish civil servants. He has lived all over the United States after attending St. Thomas Aquinas College. Twenty-five years ago he met and married his wife Sherry who grew up in Londonderry, New Hampshire. Community Service has been a goal of their family since he was a young man. John's father, grandparents, and extended family has either worked in the community or served on various support boards. He has continued that tradition; serving 18 years in Londonderry on the Planning Board and the Town Council. The real driving factor of his involvement with St. Gianna's Place is his mother. As a teenager after High School, her first job was at the New York Foundling Hospital. It was the first of its kind created by the Sisters of Charity for the support of mothers and children. After becoming sick she had to leave the hospital and John hopes to finish her work by helping this program flourish.
Kevin Cronin
Kevin has lived in Londonderry for many years. Over the course of his career, Kevin has gained senior financial and operational management experience in both large public companies as well as private early stage organizations. He has maintained leadership positions in a variety of key finance areas such as accounting, planning, contracts, facilities, public and private financing, SEC reporting, Sarbanes – Oxley compliance, and information technology. Kevin holds a bachelors degree in business administration from Hartwick College in Oneonta, New York and an M.B.A from Northeastern University in Boston, Massachusetts. He is a member of the American Institute of Certified Public Accountants (AICPA) and is a Certified Public Accountant. Kevin currently serves on St. Mark the Evangelist Parish Finance Council as the Council Chair.
Kevin is a husband and father of five children. He volunteers as a soccer coach and on weekends can usually be found on the Londonderry fields with his wife enjoying his youngest son playing soccer and baseball.
Al Lemieux
Web Developer
With over 20 years of experience in Graphic and Web design, Al is the sole proprietor of Lemieux Design working on a variety of projects that include Video & Motion Graphics and Illustration.
Al lives with his wife Christine and their 8 children in Pelham and attends St. Patrick's church.
Laura Gandia
Laura J. Gandia holds Bachelor of Science degrees in political science and psychology with a minor in public administration from Providence College. She obtained her juris doctorate degree from Massachusetts School of Law with a concentration in civil litigation. She is a practicing attorney admitted to practice both New Hampshire and Massachusetts and was involved in setting up numerous not for profit corporations. As a former state representative, she continues to be involved in local and town government. She sits on various boards and committees and holds numerous affiliations. As an engaged member of St. Francis of Assisi Church, she serves as an extraordinary minster and interim chair of the Parish Finance Council. She is an active volunteer in her community and enjoys spending time with her husband of over 20 years and her two sons.
Kelly McIntire
Communications Support
Kelly is a graduate of Bentley College with a Bachelor of Science Degree in Marketing Management and is a freelance writer. She has been active in local PTA and athletic booster clubs, and has sat on the Executive Board of Directors for the NH Chapter of the American Cancer Society and Community Caregivers of Greater Derry. Kelly is a mother of three and has been married to her husband, Scott, for 26 years.