January 31, 2019
Hello friends,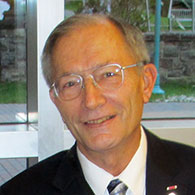 The last three months have literally been jam packed with activities, events, and progress towards our goal of securing and opening a home for pregnant moms in need.
In early October, the Board of Directors approved the purchasing of tickets for two tables at the annual NH Right to Life banquet on October 4 at the Executive Court in Manchester. This gave us the opportunity to support NHRTL, but also to provide an opportunity to meet like-minded individuals and organizations that could potentially support St. Gianna's Place's mission in the future.
Two days later, on October 6th, we organized our first "Baby Crawl" fundraiser. For a first time event, we were pleased to have 63 people participate in this event on the Londonderry Common. Then on October 11th, the Board had an evening Mass and dinner with Mary Pat Jahner and Fr. Joseph Christensen, FMI from the St. Gianna's Maternity Home in Minto, North Dakota.  They came to share their 17 years of experience in setting up and managing a maternity home. Finally, on October 19th, several of the Board members attended an event by the Londonderry Rotary Club for its 5thannual Fall Fling at the Nashua Country Club.  St. Gianna's Place had been selected to be one of two organizations to receive a portion of funds raised at this event.
As you may already be aware from our December newsletter, our President, Laura Gandia decided in late September that she needed to step down from her position due to family obligations and requested the Board to find someone to take over the reins of the organization. After some deliberation and soul searching, Co-founder, Monica Rahilly, stepped forward as a candidate for this position and was confirmed to be the next president during a mid-November Board of Directors meeting. Laura had been President since the founding of the organization over two years ago, and expressed her thoughts in a farewell message in our recent newsletter. We are grateful to Laura for all the work that she has done and are pleased that she will stay on as our legal advisor.
A major activity of this last quarter has been the search for a suitable piece of property that we could either rent or buy so that we could actually get on with actual operations. Again, this has been a bit of a rollercoaster ride. It appeared that we had finally located a property on Trolley Car Lane in Londonderry, but as the weeks went on, the availability of this property was "on" and "off" several times, mainly due to the possibility that the property could be taken off the market as a result of the widening of I-93. Unfortunately, that ultimately became the case. However, at nearly the same time, we became aware of an old rectory building that is part of St. John the Evangelist in Hudson that appeared to actually be a better match to our potential needs. Several members of the Board met with representatives from the Parish Finance Committee and explored the actual building during November and December. Based on various assessments, the Board is now in the process of negotiating the lease for the property and hopeful that we will be signing a lease with the Parish sometime during February. An architect and the Fire Inspector have already assessed the status of the building and given us preliminary reports of that need to be corrected prior to actually opening our doors.
Kelly McIntire has agreed to step in and assume some duties on a part-time basis including managing our website and doing some of our bookkeeping. Because of the upcoming lease signing, we are now also going to start looking to fill some other new positions such as an Executive Director, House Manager, and some Case Managers in the near future.
The "Baby Bottle" campaign, which was begun last year, has been a resounding success due to the efforts of Liz Neville. We've had excellent responses from St. Jude's in Londonderry, St. Thomas's in Derry, and St. Matthew's in Windham. This year, we will be adding new parishes including St. Mark's in Londonderry, and St. Raphael's and St. Marie's, both in Manchester.
Finally, as noted in our recent Newsletter, we are in full swing preparing for our first "Spring Banquet" at the Executive Court Banquet facility on May 1st, 2019. Our guest speaker will be Jim Wahlberg, Executive Director of the Mark Wahlberg Foundation. Stay tuned for more information in the near future regarding specifics for this fund raiser.
The Board wishes to express its continued appreciation for all of the support and efforts of our volunteers and benefactors in helping to make St. Gianna's Place a reality in the near future.
Sincerely,
Andrew J Breuder, MD, Vice President
St. Gianna's Place, Inc.
October 3, 2018
St. Gianna's Tapestry of Love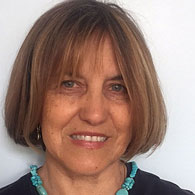 My favorite verse of the Bible, the verse that most brides and grooms choose for the celebration of their wedding, the verse which reminds families of what love is in their everyday life, is the verse that best describe St. Gianna's Place basic values:
"Love is patient, love is kind. It does not envy, it does not boast, it is not proud. It does not dishonor others, it is not self-seeking, it is not easily angered, it keeps no record of wrongs. Love does not delight in evil but rejoices with the truth.  It always protects, always trusts, always hopes, always perseveres. And now these three remain:faith, hope and love. But the greatest of these is Love," (1 Corinthians 1:4-7, 13).
St. Gianna's Place proclaims the dignity of God-given life from the moment of fertilization.  We seek to foster self-respect and independence within a nurturing and safe environment for pregnant mothers in need.
We propose a simple, disciplined, family style of life, based on the rediscovery of the essential gifts of prayer, family, true friendship, sacrifice, and faith in Jesus. The spirituality of St. Gianna's Place is centered on the Eucharist and the Blessed Mother.
The foundation of our mission is rooted in the values and teachings of the Catholic faith.  We do not require those we serve to be of the same faith – we welcome all in need. We strive to be models of our faith consistent with Catholic teachings, conducting our lives morally and ethically, as we serve mothers and their children for the glory of God.  We put our faith and trust in God to guide us to achieve the best possible outcomes for the women and babies we serve, as we endeavor to bring them hope, joy and love.
We hope and pray for God's assistance as we prepare to one day soon open the doors of St. Gianna's Place and welcome the women and their babies as they begin their new journey of love with grateful hearts for God's Gift of Life.  Through hope we remain optimistic and we look forward with joy, envisioning a bright future for the women in crisis pregnancies.  Meanwhile, we pray for God to give us inner peace to face the present and future challenges, and we continue to find joy in the struggle to achieve the good in life.
We follow Saint Mother Theresa's example to "do small things in life with great love." We are compassionate towards those who are helpless, supportive of those in need, and eager to empower those capable of developing their future.
We are on target with our fundraising goals and invite you to mark your calendars to join us and be on the lookout for St. Gianna's Place's upcoming events and activities.  Some of our upcoming events include:
Baby Crawl 5k Family Fun Day, October 6, 2018, 10AM Londonderry Town Common (registrations open at 8:30 am)
St Gianna's Christmas Newsletter
Spring Gala – May 1, 2019 at the Executive Court in Manchester.
We put our total trust in Divine Providence and God's will for us and we eagerly await to see his plan for St. Gianna's Place unfold.
In Christ,
Maria Szemplinski, Co-Founder and Board Member
 "The secret of happiness is to live moment by moment and to thank God for What He is sending us every day in His Goodness" (St. Gianna Molla).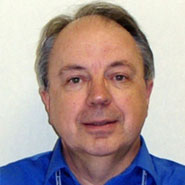 August 1, 2018
Hello Friends, Donors and Volunteers:
This is our 4thin a series of Grassroots Newsletters by members of the Board of Directors.
It has been an exciting spring and summer!  It just seems that activity is peaking and we certainly hope and pray that a "home" for St. Gianna's Place is on the near horizon.
As you can see on our website pages, we had set a goal of $200,000 in order to have sufficient startup capital to open a home.  We are three quarters of the way there, having made gigantic strides this summer. We have been blessed with grants and donations from many sources.  Our bank balance has increased over $60,000 since May.
As they did last year, the Derry and Londonderry Hannaford stores featured St. Gianna's Place in their used book Community Outreach Kiosk program in June…and Londonderry has extended it into July.
We held the second annual Yard Sale on June 23 and in spite of the rain storm made well over $1000 thanks to the many donations and help of volunteers to run the event.
The most impressive fundraiser this summer has been the Baby Bottle Drive.  With only 3 churches participating we have made over $40,000 from the generous donations.  Additional churches are planned to hold similar drives in the fall.
Plans are well under way to hold the first ever "Baby Crawl" – a 5k walkathon scheduled for October 6. Press releases are going out and watch for information on our website and Facebook.  We are looking for participants and sponsors for this event to be held in Londonderry.
The Board has finished two key documents – the Resident Handbook and the Operations Manual; and completed the annual review of the By-Laws.  Effort is now being directed to forms and procedures for the operation of the home.  We are getting ready!
St. Gianna's Place is also making a name in the community.  Our Board President Laura Gandia and co-founder Betty Breuder were included in an episode of The Gist, a program from Catholic TV out of Boston. That should be airing this fall – we will let you know when.  And Laura plus another co-founder Maria Szemplinski recently attended a breakfast meeting of the Londonderry Rotary Club to speak with them about St. Gianna's Place.
And we are putting in place the resources to make the operation a success.  The Board approved and hired a part-time Operations Assistant to help with administrative details and event planning.  A job description has been prepared for an Executive Director. We plan to be ready when the real estate opportunity presents itself.
Please keep St. Gianna's Place in your prayers…it's going to be an exciting fall!
Sincerely,
Dennis Pedley, Secretary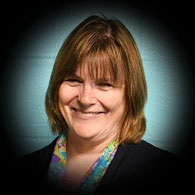 April 1, 2018 
Happy Easter! Happy Spring!
Spring, the season when new life emerges from the ground is a great analogy for the growth and momentum at SGP. We are blossoming!
Right before Ash Wednesday we had our very first retreat. It was wonderful, grounding and a great preparation for Lent. Along with the celebration of Holy Mass, praying the rosary, we meditated on the Martha and Mary scriptural passage and were reminded that even though Martha's way is important, Mary's way is the better way. We came away renewed, refreshed and even more excited. Fr. Von from St. Patrick's Church in Pelham agreed to be the spiritual director for SGP. He is a big blessing and gift to St. Gianna's Place!
In January I was speaking with an executive director from a Manchester transitional home who asked me to please open SGP soon as her house reports a wait period of 3 to 6 months. I was saddened when she told me that in a 4 month period from October 2017 to January 2018 they had a total of 51 homeless women seeking housing, of which 1/3rd were pregnant. Out of these 51 women, 20 last reported sleeping in cars, outside, in tents or other places not meant for human habitation. If only we had a house!
Daily our board members search diligently for the right home for our moms and babies in the greater Derry/Londonderry area. We are considering renting because the market is so competitive and the need for opening SGP is so great. We still don't have enough money to purchase a home, so we continue to find innovative ways to raise funds while forging ahead. 
Exciting Happenings..
Thank you to Salem Five Bank for supporting our mission and providing us with a generous grant.
Stay tuned! Catholic TV wants to interview us for their show the "Gist" which is a Catholic program for women. We will keep you posted.
A baby bottle drive in May/June is in the works. Several local churches are welcoming us and want to support our mission. We can use help with labeling bottles and delivering them if you are able.
Get Ready, Get Set, GO for St. Gianna's Place first Walkathon for the fall! We are so excited about this because of its many benefits such as getting community involved, widening our base, reaching out to folks that may not know about us while raising funds and ultimately getting us closer to our goal of saving lives and keeping families intact! This will be a big fundraiser for us and we are in need of volunteers and sponsors. If you can help us in anyway- from handing out water, taking names and giving numbers, cheering on our participants, getting sponsors please call us or send us an email stgiannasplace@gmail.com. We would be most grateful.
We are also in the beginning stages of planning a very special surprise family centered Christmas event. Watch for upcoming details in the next few months. You'll love it!
Please pray for St. Gianna's Place, the moms and babies in need and for benefactors. We praise and thank God for this mission and we know where He guides, He provides. He always keeps His promises!
Thank you for journeying with us. You remain in our hearts and prayers.
In the Risen Christ,
Monica Rahilly, RN
Co-founder of St. Gianna's Place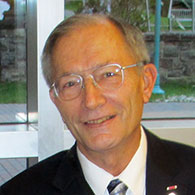 January 30, 2018
Hello visitors and supporters of St. Gianna's Place:
It's been a while since we last updated this report, but a great deal of activity has happened since the last report in July of last year. Hopefully, we're now on a more regular schedule and will attempt to provide at least a quarterly update in the future.
Activities over the fall and Christmas season have been proceeding at a break neck pace. On October 28th, we held our first major funding raiser for the fall in the form of a spaghetti dinner at St. Thomas Aquinas Parish in Derry, which included both live and silent auctions. For our first attempt at this event, we were pleasantly surprised at the number of volunteers and attendees who made the evening a roaring success, both as a fellowship and fundraising event. Through very generous donations from sponsors and volunteers, we were able to generate about $10,000 towards our capital fund for the eventual establishment of a home.
NH Right to Life also generously supported our efforts by providing a matching gift campaign, and Eversource selected our organization for a $1000 grant as part of its focus on the health and well being of community youth.
The month of November was sent primarily setting the stage for a Christmas newsletter and donation campaign. Both of those activities were generally very successful in raising additional capital funds for the organization.
The Board is continuing to concentrate on establishing a draft timeline of scheduled or planned events for the next calendar year including additional fund raisers, and a schedule for the production of newsletters and grass roots updates. In addition, the Board has been exploring the possibility of obtaining additional resources through a grant proposal process and trying to research any potential organizations that might be able to assist us in our endeavors. We would greatly appreciate it if anyone who reads this update and knows someone with a background in this type of grant proposal process would contact one of the Board members with that person's contact information.
Many people who have spoken to various board members or founders have asked us when we're actually going to open a physical location and begin serving residents. At this time, we don't have a definite answer. Several members of the Board have been actively involved in looking at potential property sites. Although the original idea was to accumulate sufficient capital to be able to purchase a suitable local property, the Board continues to explore other options including the possibility of starting off "small" and possibility renting property with an option to buy as an alternative to waiting until we have accumulated sufficient capital to purchase a property outright.
We continue to develop our volunteers list, and continue our work in pulling together the Operations Plan and Resident Guide which will be at the core of the life skills training and support extended to the pregnant moms.
Finally, the Board is planning a brief retreat to be conducted at St. Patrick's Church in Pelham on February 10th.
The Board wishes to express its continued appreciation for all of the support and efforts of our volunteers in helping to make St. Gianna's Place a reality in the near future.
Sincerely,
Andrew J Breuder, MD, Vice President
St. Gianna's Place, Inc.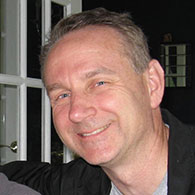 July 26, 2017
Hello visitors and supporters of St. Gianna's Place,
It has been beautiful to witness the generous outpouring of support from many of you over the past few months. There have been numerous people raising their hands high in the air to support the mission of St. Gianna's Place. People are asking "What can I do?" We see it time and time again. We have seen many contribute their old household goods to our yard sale which was held in Derry on June 24th. Contributions came from everywhere including the donation of the storage container from the generous folks at Fortin Modular Storage Co. I am very pleased to report that after typical yard sale expenses, we netted over $1,957. You should have seen all the crumpled dollar bills we amassed that Saturday morning and afternoon. Thank you to everyone who supported our yard sale and thank you, Dennis, for taking the proceeds to the bank!
The good word is spreading, thanks to many of you. We have many volunteers lining up now. For instance, we have a volunteer doing a great job managing our web page, and another volunteer taking on the very important day-to-day correspondence and administration. Volunteers are signing up and choosing how they can best serve the mothers and babies once we open our doors (there are many more roles to fill, so just touch base with any of us, or email us at stgiannasplace@gmail.com with the subject line of "Count me in" and we will put your time and talent offering on the list).
Also, a great many of you have contributed your hard earned dollars to help support our future pregnant mothers who, with your help, will literally bring new life into this world. We have received contributions of $2, $50, $100, $300, $2,000, $5,000, $10,000, and many other contribution amounts that I can only imagine have stretched your family budgets. At this time, we have received over 78 separate donations and one gift card, and this tally increases daily. What's more, I am happy to let you know that some of you have contributed more than once. We are extremely grateful you have chosen to support this mission. This truly is a grass roots movement which will need ongoing support, and I am so excited to be joining you and being a part of God's plan for these future mothers and children.
And the momentum is just starting to pick up. We look forward to different members of the St. Gianna's Place team to periodically update you on our progress, which in fact is your progress. If anyone has any leads on a multi-bedroom house in the Londonderry area, please don't hesitate to contact me or any one of us at St. Gianna's Place.
We are busy pulling together the Operations Plan and Resident Guide which will be at the core of the life skills training and support extended to the pregnant moms.
Before I close, there is one thing we will need that I humbly ask of you. Your prayers are essential as we move forward with our mission.
Thank you for your time and support.
My fellow St. Gianna's volunteers and I look forward to working with you to bring hope, joy, and a bright future, as well as a renewed sense of self-worth to pregnant mothers in need.
Sincerely,
Kevin C. Cronin, Treasurer
St. Gianna's Place, Inc.