We are grateful to our corporate sponsors for ensuring that St. Gianna's Place will continue to be a safe harbor for pregnant woman in crisis and their babies
Platinum Sponsors – Life Givers
Rose Haven Assisted Living:
For over 25 years, Rose Haven Assisted Living has been family owned and operated. We lovingly assist and care for our 28 residents as members of our own family at our home in Merrimack, NH. We are honored to be a banquet sponsor and we send love from our home to St. Gianna's Place. Visit https://www.rosehavenhome.com for more information.

Gold Sponsors – Life Savers
Sophia Institute Press:
Grow your faith with Sophia Institute Press! They have devotionals to help make the most of your Lenten journey, as well as books perfect for Easter Baskets. Follow them on Facebook @ https://www.facebook.com/SophiaInstitutePress/ or visit their website at https://www.sophiainstitute.com.

Knights of Columbus, St. Thomas Aquinas Council: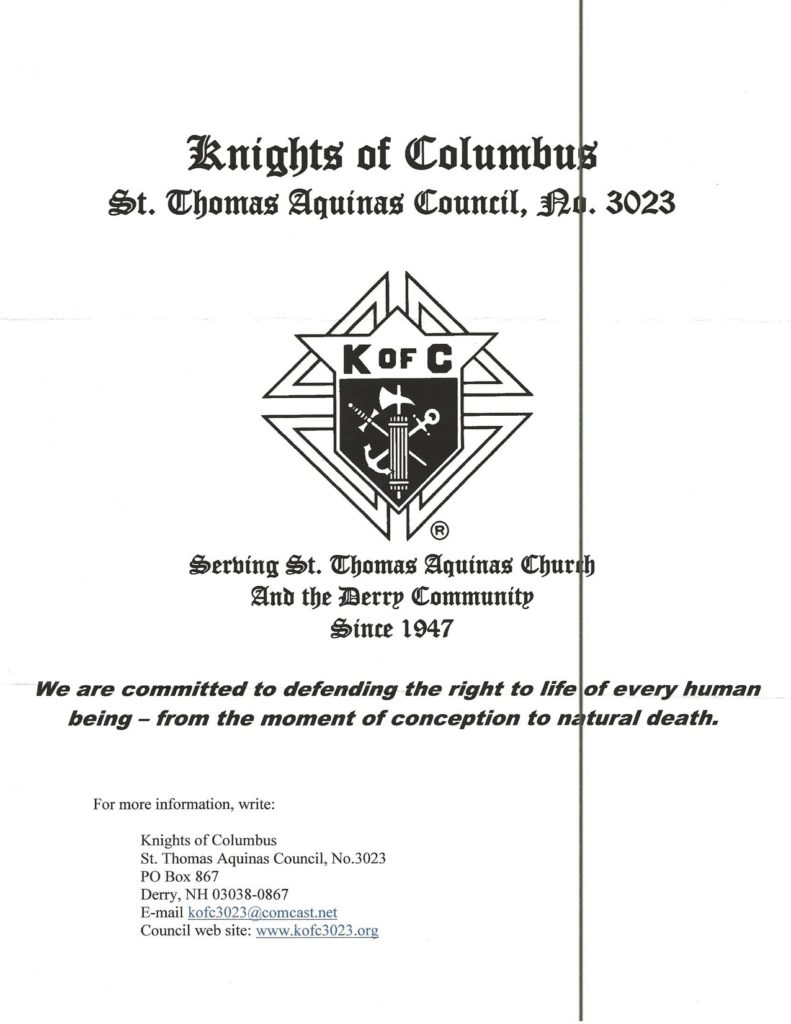 Mary-Hope Rennie, Realtor, kw Metropolitan:
Mary Hope Rennie is an experienced real estate agent in the Bedford and Manchester area markets. Give her a call for all of your real estate needs. Visit www.maryhope.kwrealty.com to learn more.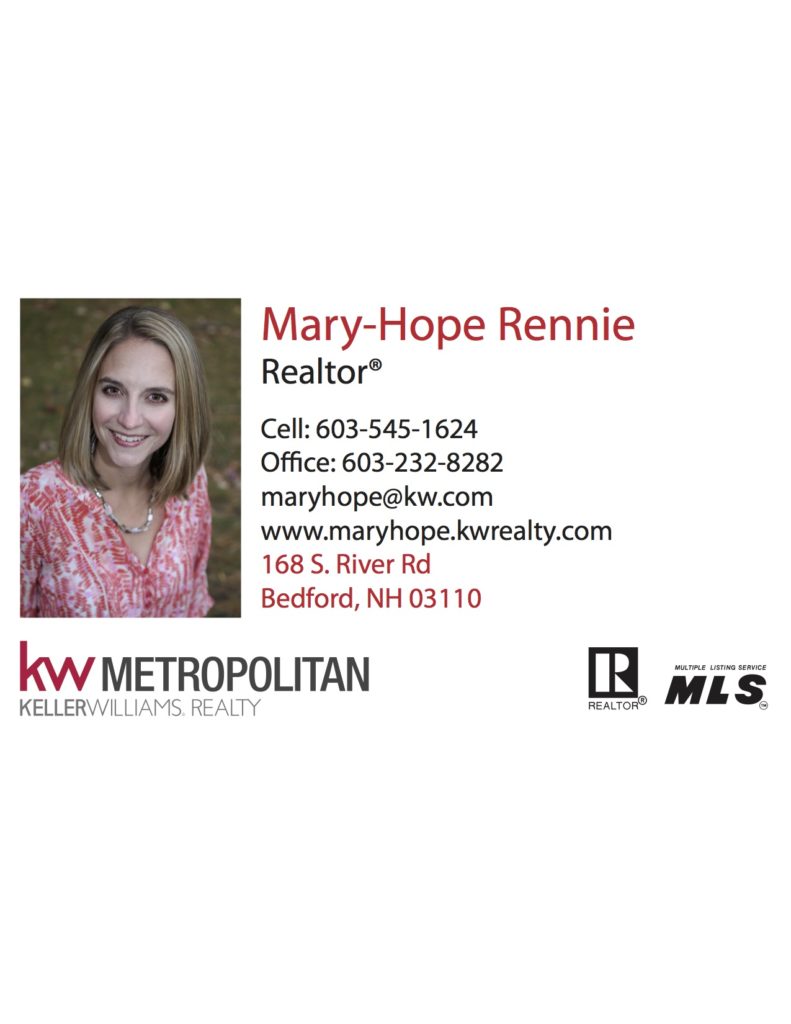 Porsche Nashua:
Visit Porsche Nashua at 170 Main Dunstable Rd. to see all the Porsche cars, featuring the new 2020 911 and 2020 Macan. Pre-owned Porsches are also available. Follow them on Facebook at https://www.facebook.com/porschenashua/ or visit their website at porschenashua.com.

Benchmark Engineering:
Benchmark Engineering, Inc., located in Londonderry, NH, is a full service, multi-disciplinary firm offering comprehensive land planning, civil engineering and environmental consulting services. Their projects range from a small residential to a full blown commercial/industrial developments. They also provide consulting services to state agencies and municipalities.
Experience, attention to detail, knowledge and understanding of local, state, and federal regulations produce results for their clients. Visit their website at http://benchmark-engineering.com for additional information.
Keller Williams Charity:
Keller Williams Charity, an affiliate of Keller Williams Realty Metropolitan of Bedford, NH, is committed to improving the lives of individuals in our community. They partner with local nonprofit organizations throughout the year to affect positive change through financial backing and volunteerism in support of children & at-risk youth.
Enterprise Bank:
Enterprise Bank is available for all your business, personal, and non-profit banking needs. With many branches throughout the region, Enterprise can assist you at a location convenient for you. They also offer complete on-line banking options. Visit their website to learn more about Enterprise Bank can help you at https://www.enterprisebanking.com.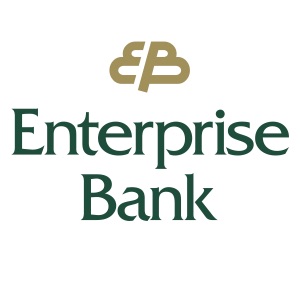 Paul Bompastore, Realtor BHHS Verani:
Paul Bompastore has lived and worked in New Hampshire for over 30 years. He and his late wife, Joan, raised five children in Londonderry. Paul is a long time parishioner of Saint Mark Parish, and is active in the Knights Of Columbus charitable events. He knows Londonderry and surrounding communities well, and is available to help you with all your real estate needs. Contact Paul at 603-303-7167 or visit paulbhomes.com.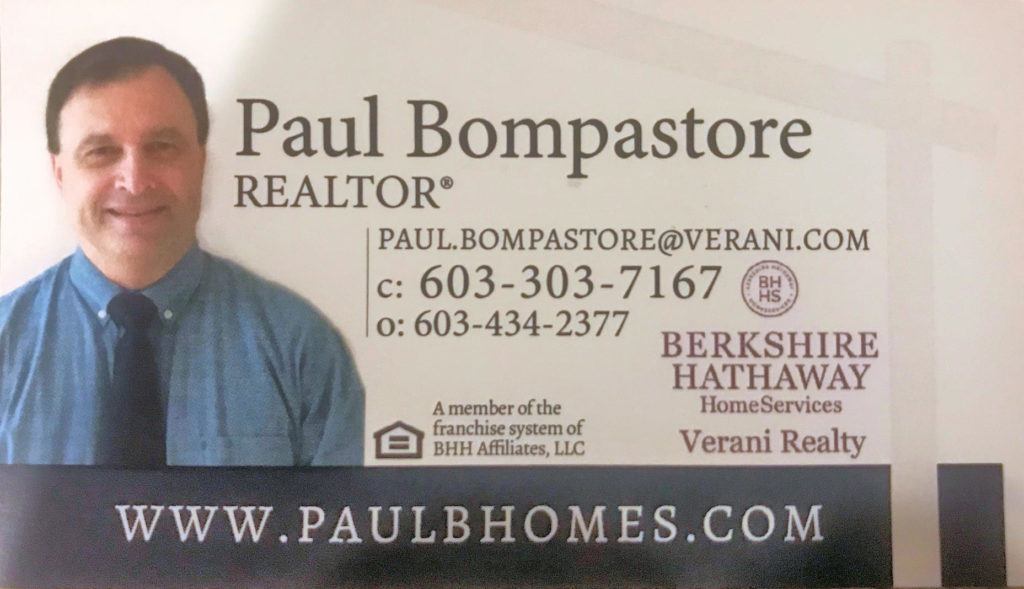 Silver Sponsors – Life Supporters
American Legion Greeley, Parameter, Harrington Post 27:
Located at 6 Sargent Rd. in Londonderry, NH, the American Legion assists local veterans and also hosts community events. In addition to sponsoring and running the annual Memorial Day, Flag Day, September 11, and Veterans Day observances in Londonderry, they also sponsor several programs that benefit local youth including Boys and Girls State, scholarships to two graduating members of the Londonderry High School Band, and Legion baseball. New members are always welcome. Stop by or visit their website at http://www.alpost27.com/index.html.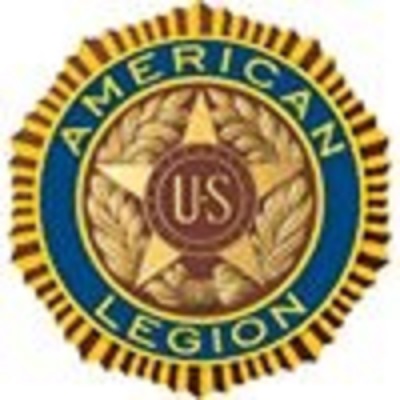 Alpine Environmental:
Alpine Environmental understands the need for the highest professional standards in the process of containing and removing hazardous materials, but also the importance of properly protecting those performing the actual work. This driving mission of delivering quality, coupled with safeguarding both the process and their workforce, has guided Alpine to its position today as the acknowledged industry leader. Visit their website at https://www.alpine-environmental.com

St. Jude Knights of Columbus, Bishop John Neuman Council: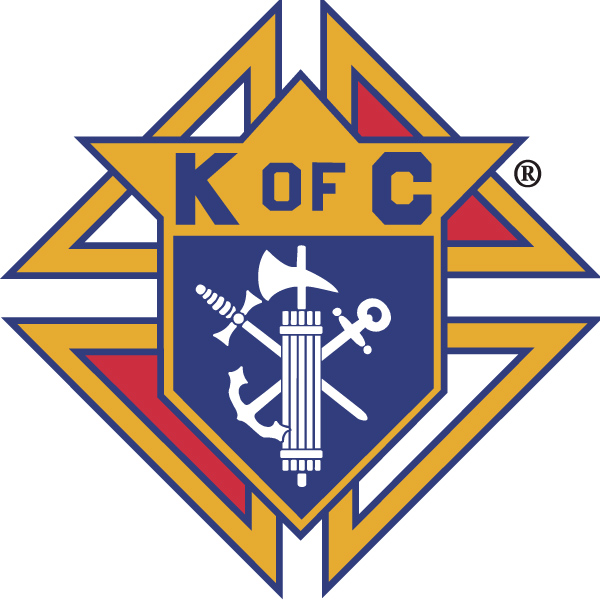 Advanced Spa And Pool (ASAP):
Advanced Spa And Pool (ASAP) is located at 162 Lowell Rd. in Hudson, NH, and they are available to help you with all of your spa and pool needs. ASAP's construction and service teams are industry trained and certified, and everyone on staff is courteous and professional. For additional information, go to http://www.advancedspaandpool.com.

St. Anselm Abbey:
Located at St. Anselm College in Manchester, NH, the Benedictine Monks live in community, seeking God through prayer and work. Their main labor is to be of service at St. Anselm college. The monks welcome all to pray with them. The Abbey church is open daily. Please visit https://www.saintanselmabbey.org/mass-schedule for the complete schedule of Masses and daily prayer.
Cornerstone Policy Research:
Cornerstone Policy Research is a non-partisan, non-profit organization made up of caring, passionate people working for the people of New Hampshire. We honor God and are dedicated to serving our beautiful state and its people focusing on the following key issues: life, marriage & family, parental rights, education, religious freedom, and gender. Please visit their website at https://www.nhcornerstone.org

Kevin Brown, Knights of Columbus Insurance:
Members of the Knights of Columbus in the United States and Canada have exclusive access to the K of C insurance program and products, including life insurance, retirement annuities, long-term care insurance, and disability income insurance. Email Kevin at kevin.brown@kofc.org for more information, and follow him on Facebook at https://www.facebook.com/KevinKofC/.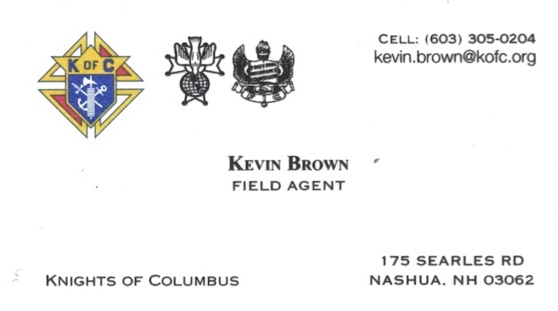 Bronze Sponsors – Friends of Life
Kalil and Kress Family and Cosmetic Dentistry:
Since 1990, the team at Kalil & Kress Family and Cosmetic Dentistry has been offering high quality family dentistry in Nashua, NH. Their experience in family and cosmetic dentistry is coupled with a commitment to their patients' oral health, making Kalil & Kress a great choice for families and those in search of a caring and friendly dental practice.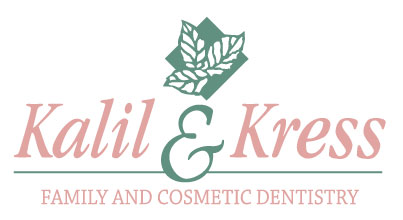 St. Stanislaus Church:
St. Stan's is located at 43 Franklin Street in Nashua, NH. Known for their Latin masses, St. Stan's is a tight-knit parish community focusing on prayer and service.

Dr. Roger Lamontagne, DDS:
Visit Dr. Roger Lamontagne at 252 Jewett Street, Manchester, NH for all your dental needs.
Gandia Law Offices, P.C.:
Located in Litchfield, NH, Gandia Law Offices are available for matters of Family Law, Trusts and Estates, and Real Estate Law.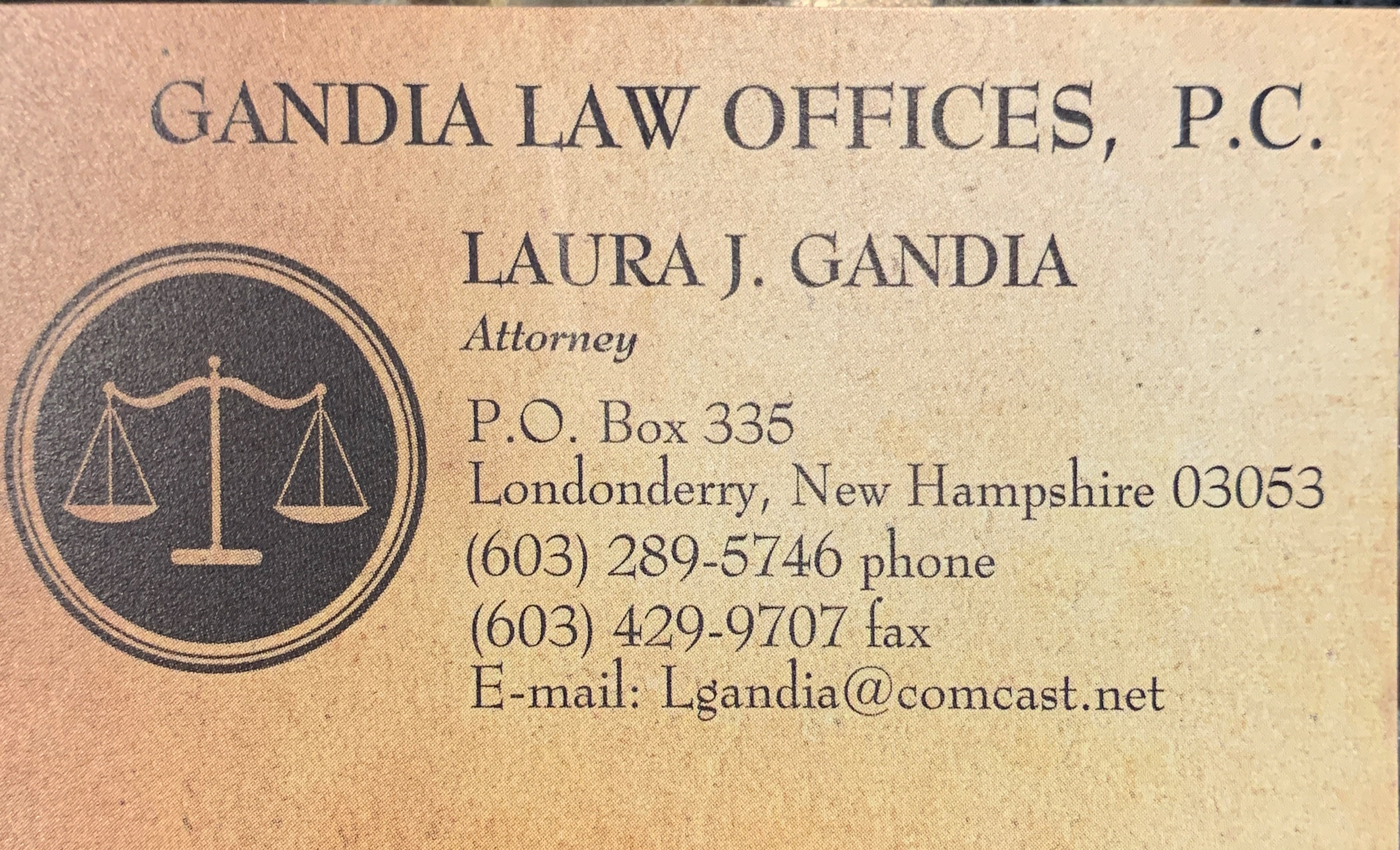 KSN Associates:
Thank you to KSN Associates for sponsoring our banquet as a Bronze Sponsor.
Paramount Insurance:
Paramount is an independent agency that puts client needs first while representing a carefully selected group of financially sound, reputable companies. Their professional, licensed staff will identify your insurance needs and offer the best coverage at reasonable cost, while providing the quality service you deserve.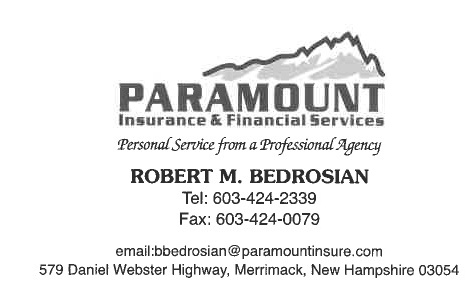 Strategic Training & Response Systems, LLC:
Strategic Training & Response Systems, LLC focuses on increasing school and workplace security and safety by providing training for students and employees in active threat emergency situations. They teach awareness and preparation and show how to apply the four principals of Deterrence – Detection – Delaying – Defending to reduce threats, risks, and vulnerabilities in the workplace and in schools.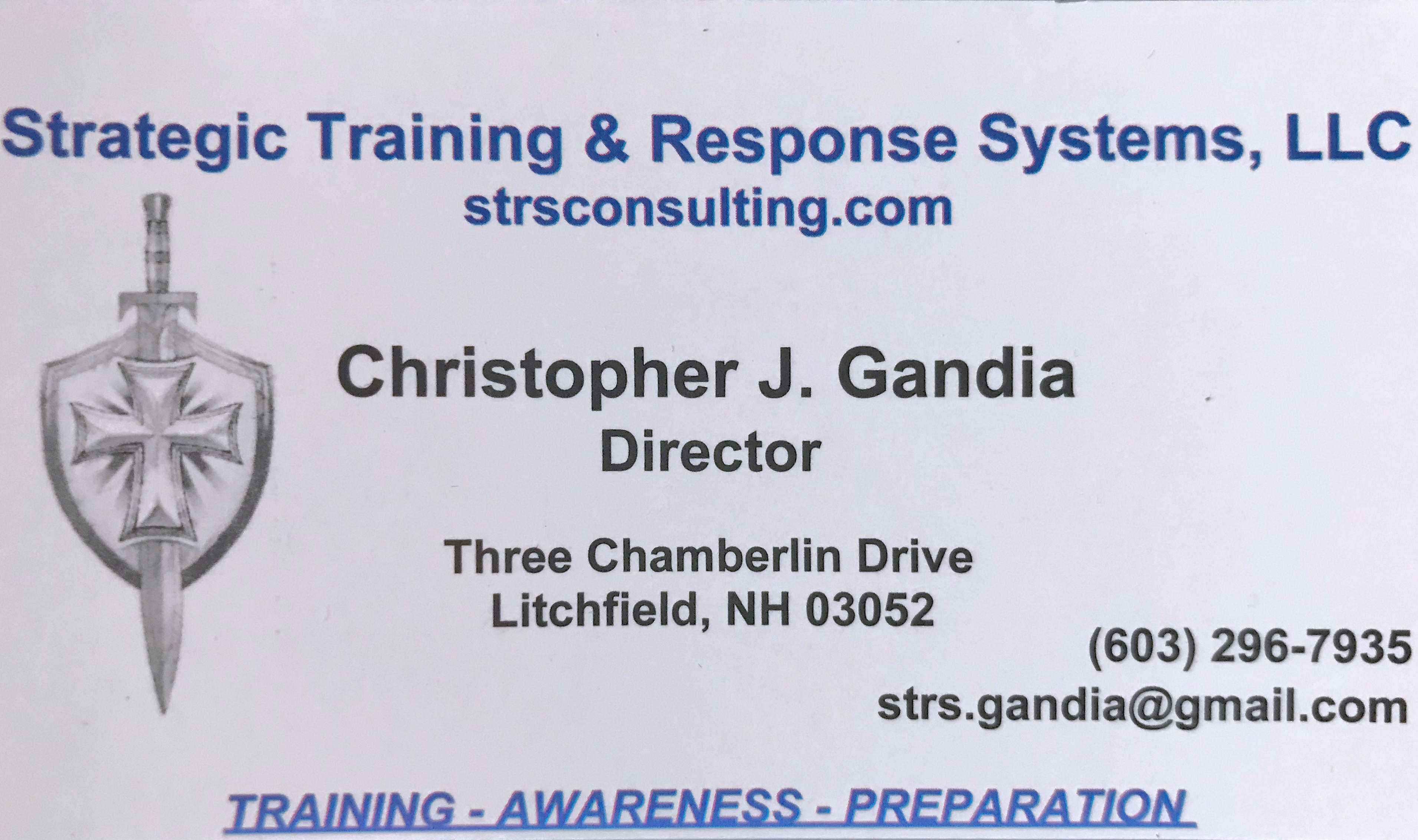 The Law Offices of Gould and Gould:
The Law Offices of Gould & Gould have been assisting clients with general matters of law, including Real Estate, Probate, Wills and Trusts and other Estate Planning, Corporations, Limited Liability Companies, Bankruptcy and other legal matters for over 30 years. We guide and assist individual and corporate clients in New Hampshire, Massachusetts, and Maine.

Bella Woods Building and Remodeling:
Bella Woods specializes in elegant, affordable designs for your home, bath and kitchen as well as other custom home construction. Their clients are top priority and they are given the best service available in the Lake Winnipesaukee area. Bella Woods works toward the goal of supplying quality, environmentally sound homes with the owner's comfort and enjoyment as job one! Whether you're building a new home or just renovating your bathroom, Bella Woods Building & Remodeling strives to exceed your expectations and stay within your budget.
Goldfinch Financial:
Goldfinch Financial's core values are integrity, endurance, and perseverance. Based on these principles, we strive each day to help our clients plan for their financial future with innovative and personalized strategies.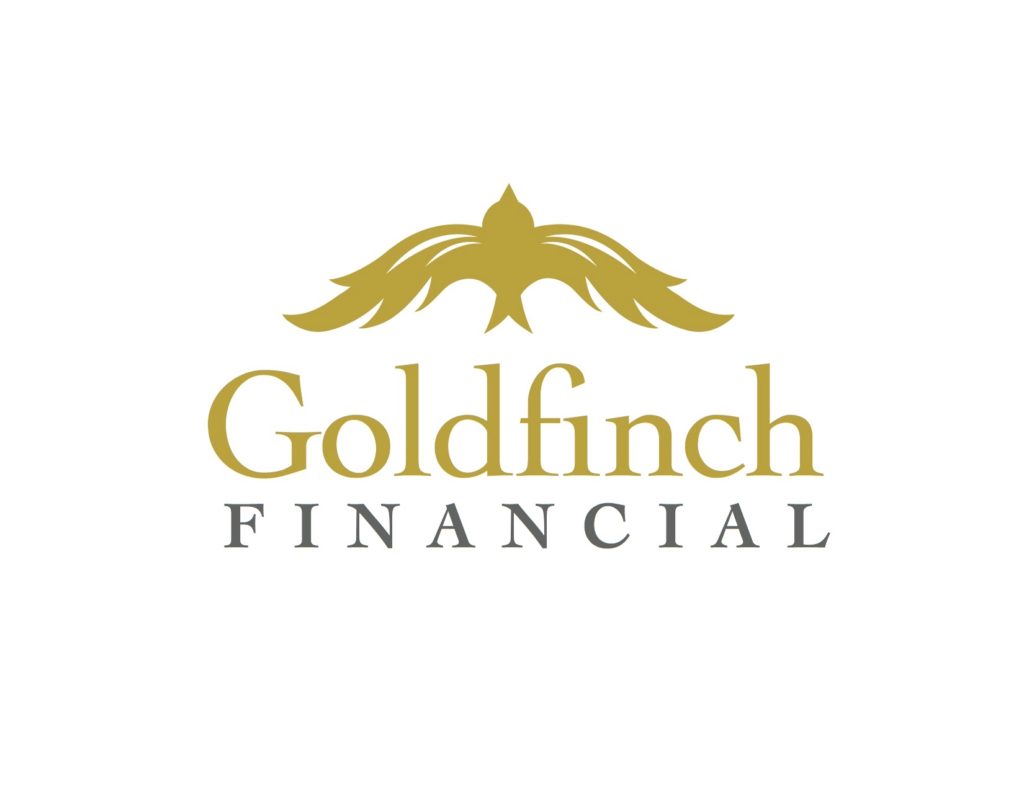 Divine, Millimet, and Branch, PA:
Divine, Millimet, and Branch is one of the largest law firms in the New England region. They serve individuals, businesses, and non-profits in the areas of healthcare, tax, estate planning, construction, intellectual property litigation, medical malpractice, real estate, insurance, utilities, and all aspects of corporate law, including finance, employment, workers' compensation, mergers and acquisitions, bankruptcy, and government affairs.

Copper Sponsors – Friends of St. Gianna's Place
Davis Funeral Home:
Davis Funeral Home has been proudly serving Nashua for 175 years.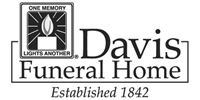 Brooks Real Estate Services, LLC:
Brooks Real Estate Services, LLC is ready to assist lenders, attorneys, and corporate clients, as well as investors and homeowners. Owner George F. Brooks III has more than 41 years of total experience in the residential, commercial, industrial, and investment markets, as well as vast expertise in real estate appraisal.
Londonderry Physical Therapy and Sports Medicine:
Located at 6 Buttrick Rd., in Londonderry, NH, Londonderry Physical Therapy & Sports Medicine is your local expert for orthopedic and sports physical therapy. We specialize in individualized physical therapy care with specialties in orthopedics, sports medicine, and post-surgical rehabilitation.
Nashua Elks Lodge 720:
The Benevolent Protective Order of Elks is a charitable organization which provides programs and scholarships for youth athletics, youth health care, and veterans' needs. They are committed to helping the local community and promoting patriotism, as well as offering drug awareness and education programs.
Balanced Touch Massage:
Balanced Touch Massage is located at 12 Parmenter Rd., Unit A3, in Londonderry.
Hampshire Road Self Storage:
Located at 9 Hampshire Rd. in Salem, NH, Hampshire Self-Storage is a modern, clean, and well-maintained storage facility staffed by great people.
Nashua Dentistry and Orthodontics for Children:
Nashua Dentistry and Orthodontics for Children is all about children. Their goal is to help keep your kids healthy, comfortable, and safe while teaching them how to care for their teeth, starting early, before dental problems develop.
Mill City Roasting:
Located in Londonderry, Mill City Roasting offers fresh, high quality coffee, and partners with and distributes to local businesses.
Christian Party Rental:
Located in Hollis, NH, Christian Party Rental is one of the largest party rental companies in the Northeast. As a family owned and operated business, they offer a complete line of party tents and supplies for events of all sizes throughout New England.

St. Raphael Parish:
Saint Raphael Parish, 103 Walker Street, Manchester, NH, is a Catholic community of faith, hope and charity. We are rooted in the Living Word of God in Scripture and inspired by the Holy Rule of Saint Benedict, relying on the abundant grace of the Lord Jesus Christ in the Holy Spirit. Through our fellowship and personal growth in Christ, we seek to build up the Kingdom of God.
Heartfelt Therapeutic Massage:
Located in Nashua at 5 Coliseum Avenue, Heartfelt Therapeutic Massage provides medical massage in a relaxing environment. Sports massage, Orthopedic, Myofascial Release, various Swedish techniques and additional techniques are used during treatment.
Emergency Alarm Systems:
Located in Wyndham, NH, Emergency Alarm Systems is available for your security needs.
Apple Tree Orthodontics:
Located in Londonderry, NH, Apple Tree Orthodontics recognizes that each patient has unique needs, and they pride themselves in tailoring your treatment to meet these requirements. Whether you are an adult, adolescent, or child, our knowledgeable team is committed to helping you achieve the smile you deserve – a healthy, beautiful, self-confident one that will last a lifetime!
Premier Speech Therapy:
Premier Speech Therapy of Londonderry is a family centered clinical private practice whose mission is to provide excellent speech, language, and dysphasia services to clients from birth through adulthood. They are committed to providing specific, individualized treatment to each client as an essential building block to ensure positive outcomes.
Bishop Brady Knights of Columbus, Council 626:
Knights of Columbus, Council 15669:
Belmont Knights of Columbus:
Immaculate Conception Knights of Columbus, Council 13904:
Knights of Columbus, Father Langlois Council 4961:
Immaculate Heart of Mary Church Knights of Columbus, Council, 112:
Knights of Columbus, Manchester Council 92: