In Honor of Saint Gianna Beretta Molla
4 October 1922 – 28 April 1962
Feast Day – April 28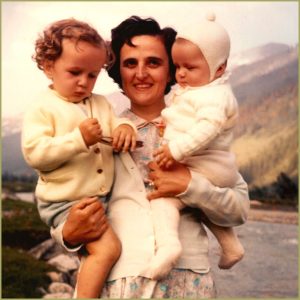 Patron Saint of mothers, unborn children, and physicians, Gianna Francesca Beretta was born in Magenta, Italy. She was the tenth of thirteen children in her family, only nine of whom survived to adulthood. In 1942, Gianna began her study of medicine in Milan, and opened a practice specializing in pediatrics.
In December 1954, Gianna met Pietro Molla, an engineer who worked in her office, and they married in September 1955. The couple had 3 children, after which Gianna suffered two miscarriages. During her next pregnancy, Gianna was found to have a tumor on her uterus. Wanting to preserve her child's life, she opted for the removal of the tumor. Gianna was quite clear about her wishes, expressing to her family, "This time it will be a difficult delivery, and they may have to save one or the other — I want them to save my baby."
On April 21, 1962, Good Friday of that year, Gianna went to the hospital, where her fourth child, Gianna Emanuela, was successfully delivered. However, mother Gianna died of septic peritonitis 7 days after the birth.
Gianna was beatified by Pope John Paul II on April 24, 1994, and officially canonized as a saint on May 16, 2004. Gianna's husband Pietro and their last child, Gianna, were present at the canonization ceremony.